Become a Premier Client with deposits and/or investments of S$300,000 or more with us.
1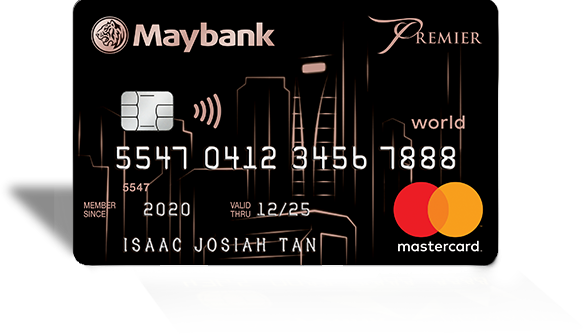 Maybank Premier World Mastercard
Master your world with the Maybank Premier World Mastercard. A world where your demands for rewarding indulgences are met with benefits at the most desirable boutiques, hotels and dining establishments. As a Maybank Premier Client, you enjoy an exceptional level of prestige and privileges befitting your status.
2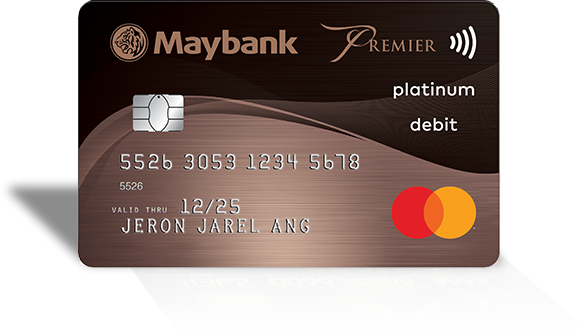 Maybank Premier Platinum Debit Card
Your Maybank Premier Platinum Debit Card recognises your status as a highly valued Client. It is your single touchpoint for all your banking, shopping, lifestyle, and cash withdrawal needs.
Privileged access to Maybank Premier Lounges.
Priority service at all Maybank branches in Singapore, Malaysia and Bank Internasional Indonesia (BII) Branches in Indonesia.
Withdraw cash in local currency from any Maybank ATM in Malaysia, Brunei, the Philippines, Indonesia (BII ATMs) and Cambodia, without any service charge.
Choice of paying by MasterCard or NETS at any participating merchants' outlets.
View research reports

3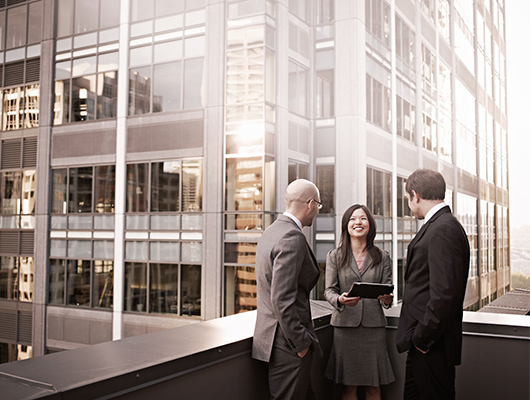 Dedicated Relationship Manager
Our duty is to help you achieve your financial goals through informed, prudent decision-making. Your own dedicated Maybank Premier Relationship Manager will always be on hand to listen and offer advice, ensuring your needs are addressed in complete confidence.
4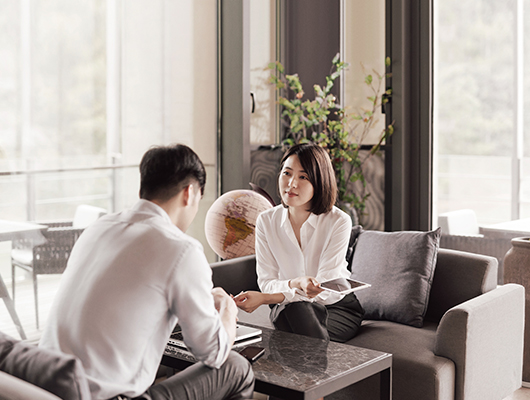 Maybank Premier Centres
Conduct your banking transactions in complete comfort and privacy at our luxurious Maybank Premier Centres at Maybank Tower, Maybank@HollandV, Maybank@MarineParade and MSpace at Maybank.
View map

5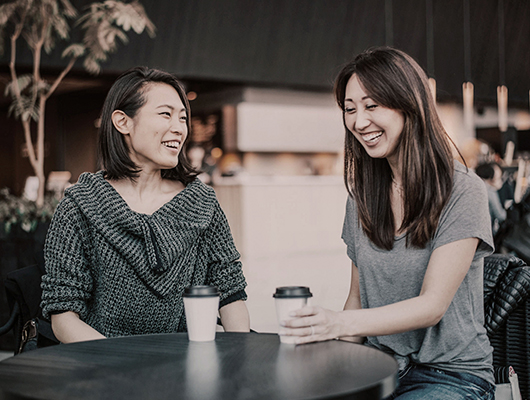 Client Referral Programme
Be rewarded for sharing your Premier experience with friends and family.
6
Client Appreciation Events
As a distinguished Maybank Premier Client, you can expect exclusive invitations to private functions such as special previews and lifestyle events.
7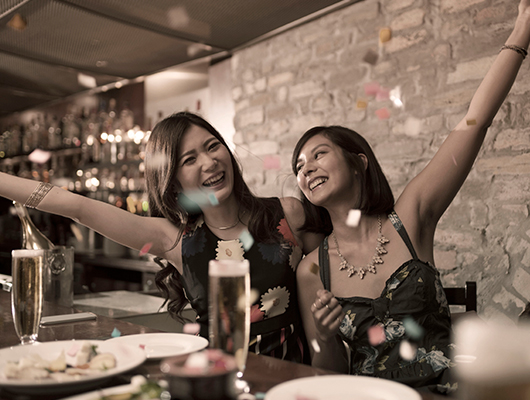 Premier Birthday Treats
Have a splendid birthday from all of us at Maybank Premier with these special deals.
9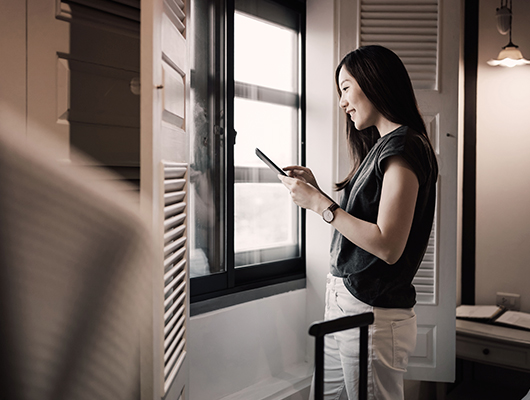 Transactional Privileges
Receive preferential pricing on your banking transactions and investments.
24/7 hotline with priority queue.
The convenience of phone, fax and email transactions, exclusively for Premier Clients.